Hi there, this is another unique pattern for a beanie. It is made using the houndstooth pattern and doesn't it look great in black and white?
I love how this beanie will complement your winter outfit in any style.
Get started immediately with friends and family on this free and easy pattern you will definitely enjoy!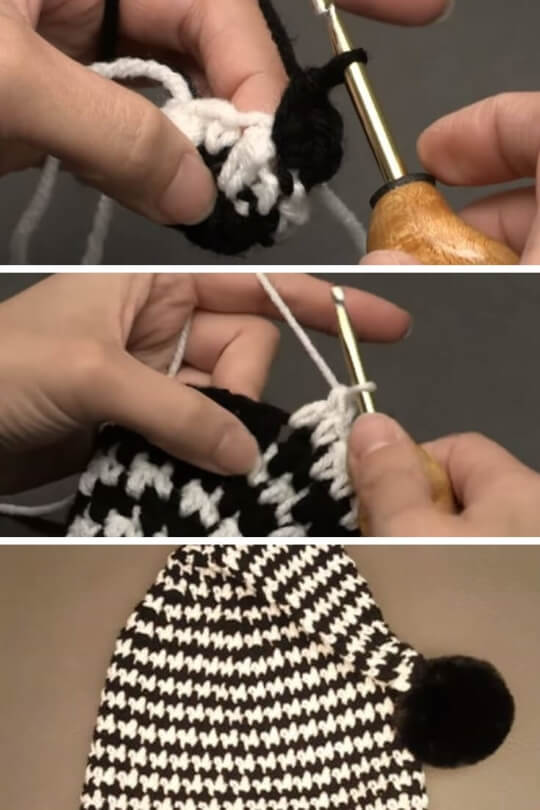 Do not forget to follow us on Pinterest and check out some other wonderful popular crochet patterns here in Popular Crochet!