Girl's winter hoodie crochet coat
I love this beautiful girly winter hoodie coat which absolutely looks sweet on any girl. You can crochet it in any yarn of your choice which will be perfect for the cold season.
It is an easy to follow project and you can check the free crochet instructions of this gorgeous pattern below.
Hurry and try out this out for your love ones this winter season!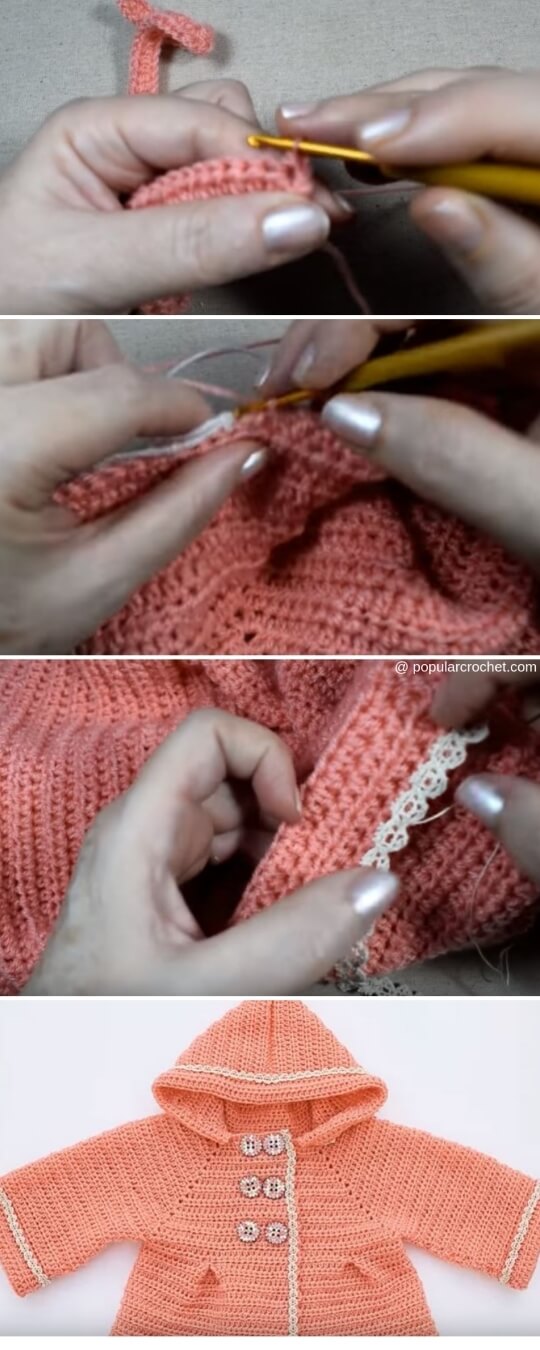 Do not forget to follow us on Pinterest and check out some other wonderful popular crochet patterns here in Popular Crochet!