If you are looking for a basic sweater to practice your crochet skills, you have found it! Best thing is you can make this in many sizes from baby to adult.
The stripes look really cool and trendy, and you can create it in your favorite colors! As always, this pattern and tutorial is free and I am sure you will be pleased with the outcome!
Hurry and try this out to get it ready for winter. Happy crocheting!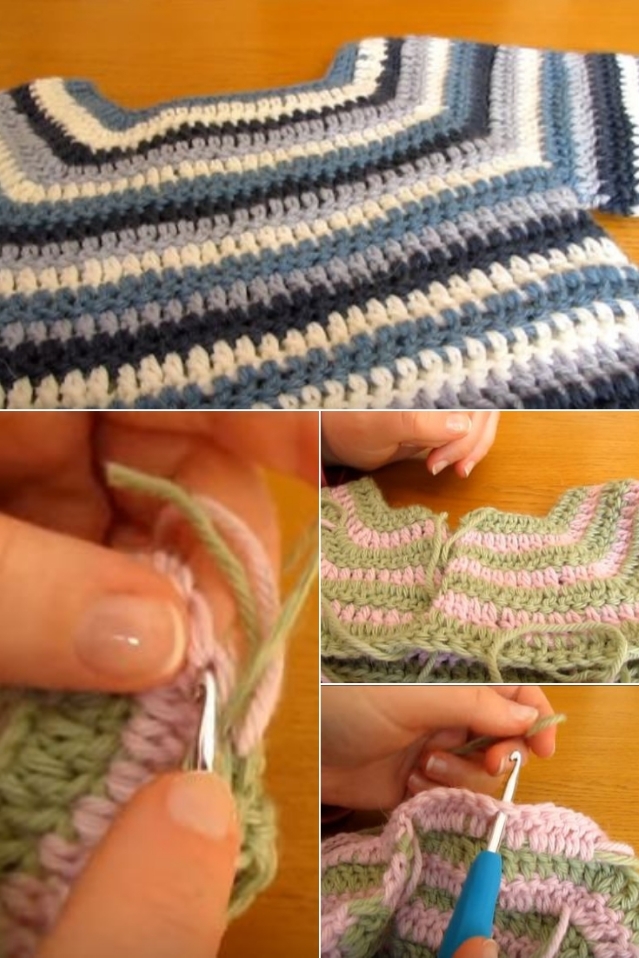 Do not forget to follow us on Pinterest and check out some other wonderful popular crochet patterns here in Popular Crochet!