With the hot weather here, a summer hat would surely be a necessity to brace the sun when outdoors. Today's crochet tutorial features a pretty summer hat that I am sure you will like it.
It is recommended to use cotton yarn as it would be cooling to wear. You can make it in the sizes you prefer by adjusting the crochet needle size. Instructions are provided in the video.
And as always, you can make it in your favorite colors or make it in multiple colors!
Check out the tutorial below and learn to make your first summer hat!
It's still not too late. If you are having winter now, it will be a perfect time to prepare for the coming summer then.
Hurry, grab a hook and happy crocheting!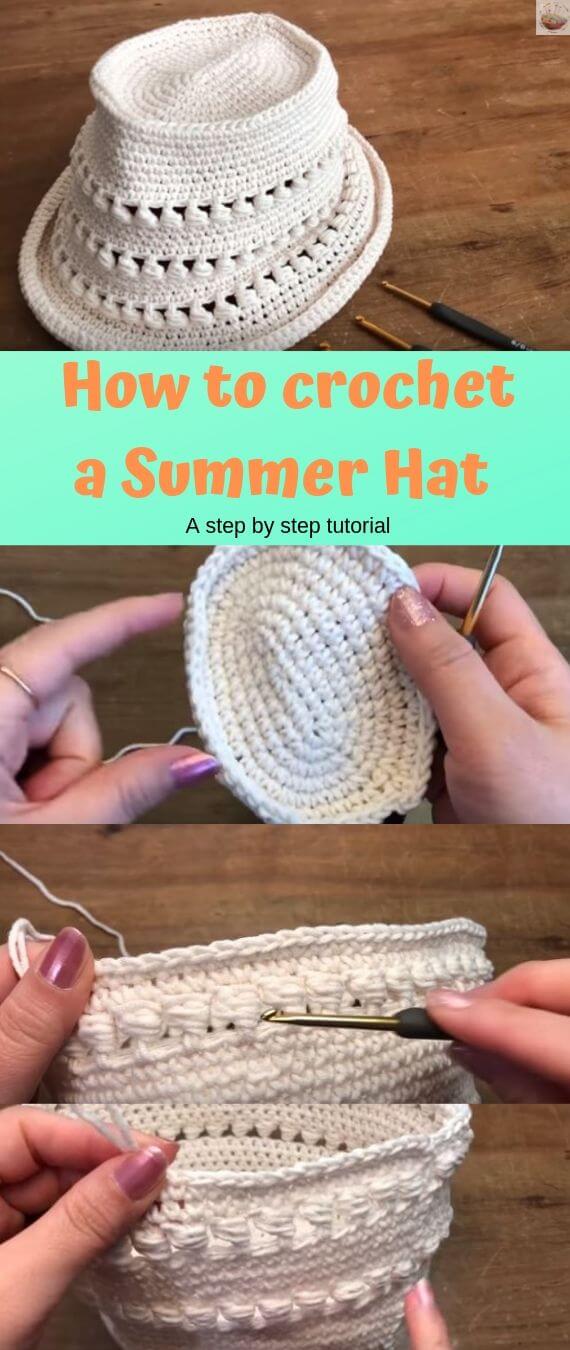 Do not forget to check some other wonderful popular crochet patterns here in Popular Crochet.