How to crochet a water bottle holder
Water bottles are truly part of our daily routine, we pack them wherever we go, whether to work or for leisure. Since they are so important, I am sure you would like to have the convenience of carrying them comfortably.
This is another quick and easy tutorial to house your water bottles. This pattern is very versatile as you can increase the height according to your water bottle.
Simple, yet pretty, I hope you would try this out!
Hurry, grab a hook and happy crocheting!
Do share this wonderful crochet tutorial with your friends and family.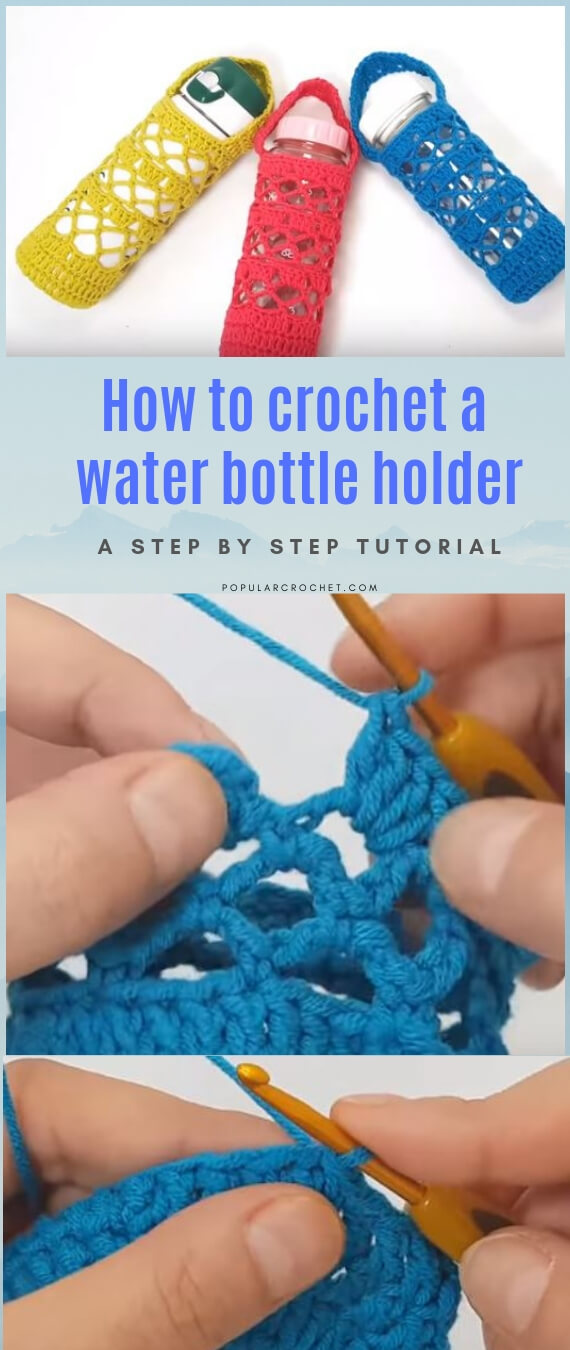 Do not forget to check some other wonderful popular crochet patterns here in Popular Crochet.