If you like the crochet baby bunny beanies tutorial found in this site, this is the matching booties which is as cute. This beanie and booties bunny theme will certainly bring smiles to everyone around.
Check out the free tutorial provided below and get started immediately!
Have fun and happy crocheting.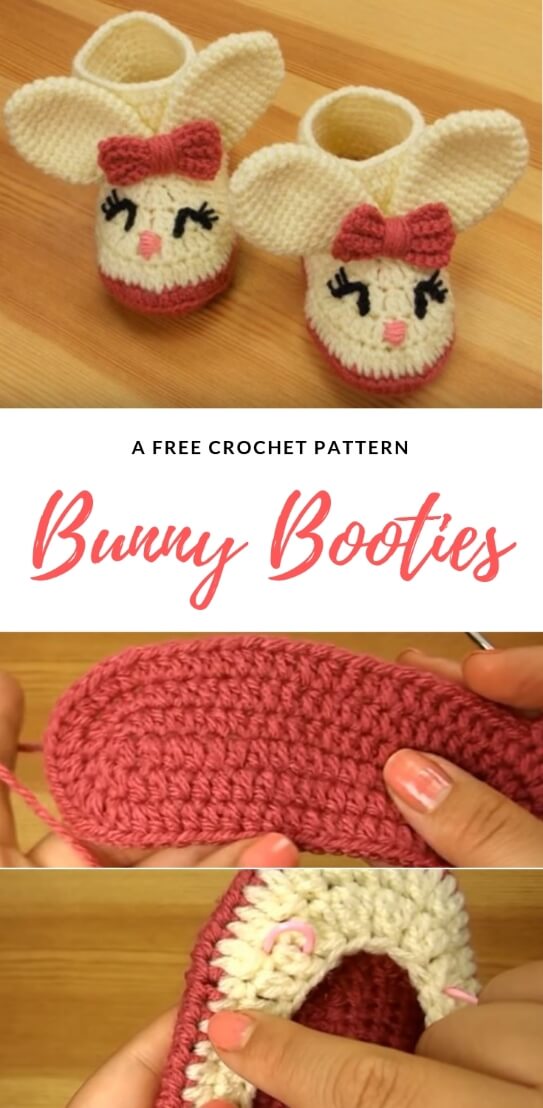 Do not forget to check some other wonderful popular crochet patterns here in Popular Crochet.