Colorful flowers can brighten and certainly cheer up your day. This crochet pattern is specially for beginners. If you have not tried to make some flower motifs, this may be the perfect pattern for you!
The flowers motif are delicate and lacy in style and it is best to use mercerized cotton. But for learning and practice, you could use any type of yarn you are comfortable with.
Check out the below easy to follow tutorial here. I am sure you will have a pleasant time learning.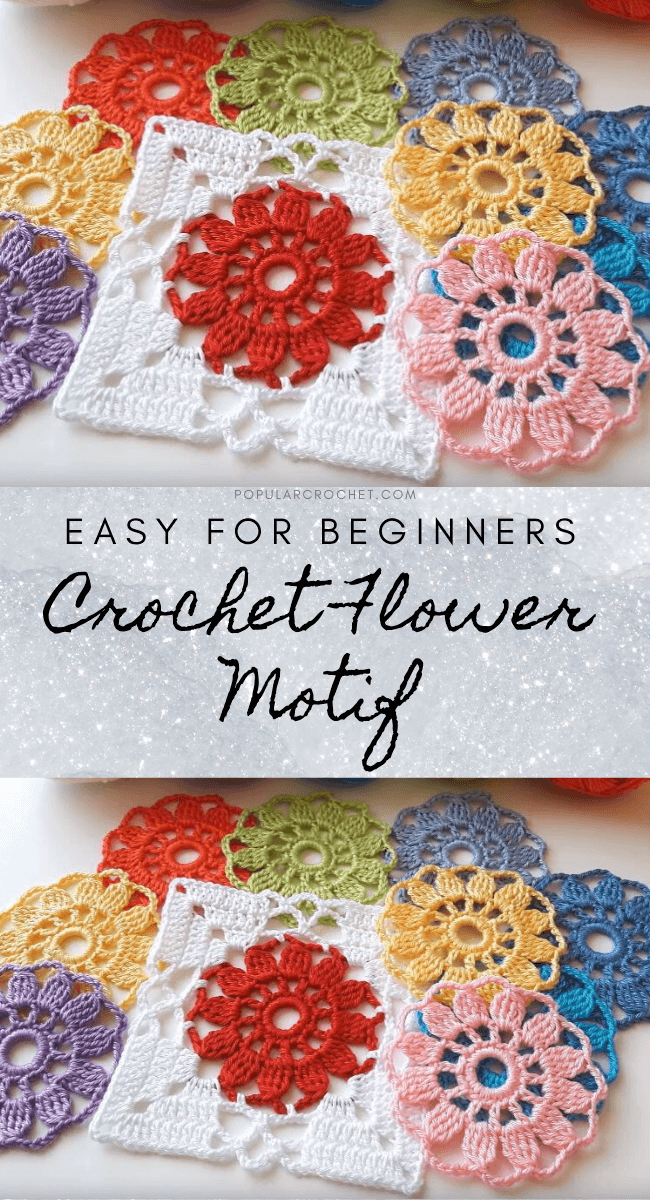 Hurry, grab a hook and happy crocheting.
Do not forget to check some other wonderful popular crochet patterns here in Popular Crochet.