This pair of baby booties in Jasmine Crochet stitch just looks so elegant! The high cut pattern with a satin ribbon perfectly complements the stitch and adds to its beauty.
Are you looking for a cute and unique baby booties pattern to crochet? Well, your search may just end here 🙂 As always, we have a tutorial here (in spanish) for you to refer, thanks to luissita torres channel. I am quite sure you will love to crochet these booties for your love one.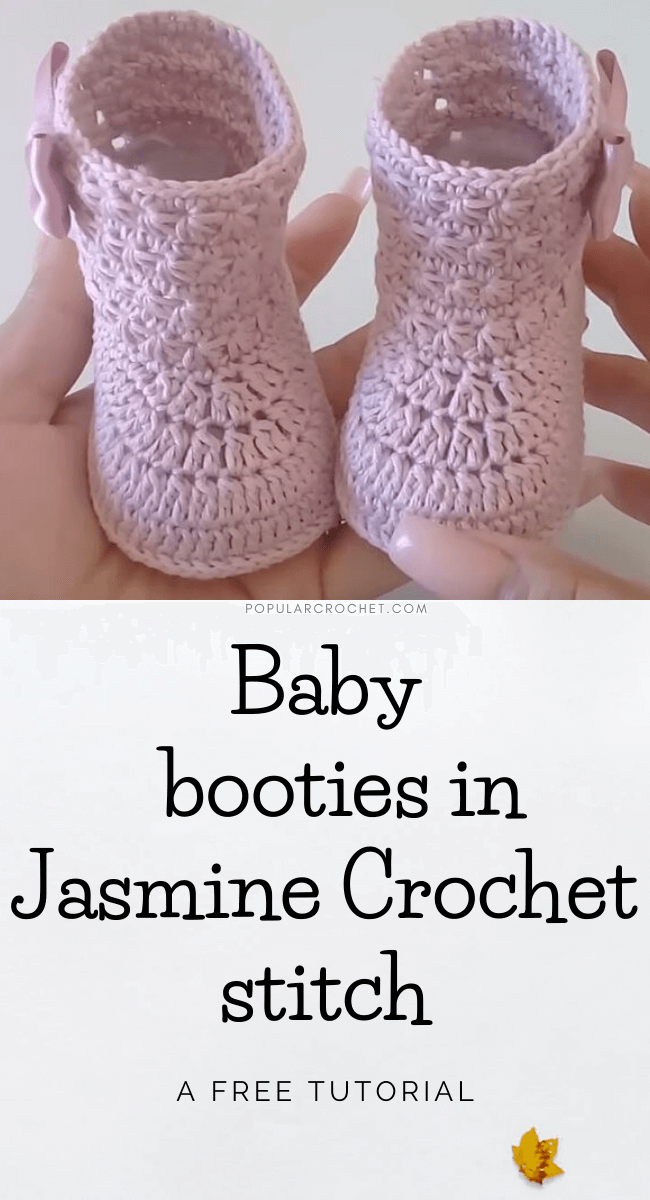 Hurry, grab a hook and happy crocheting.
Do not forget to check some other wonderful popular crochet patterns here in Popular Crochet.