Winter Chic Crochet Slippers
Everyone needs a pair of super comfy slippers to warm their feet in the cold weather or even for any breezy night. If you are looking for an easy and yet attractive crochet pattern, look no further!
Here is a free crochet pattern for you to get creative with any color combinations of your liking.
I am sure you will love the outcome and enjoy your new slippers!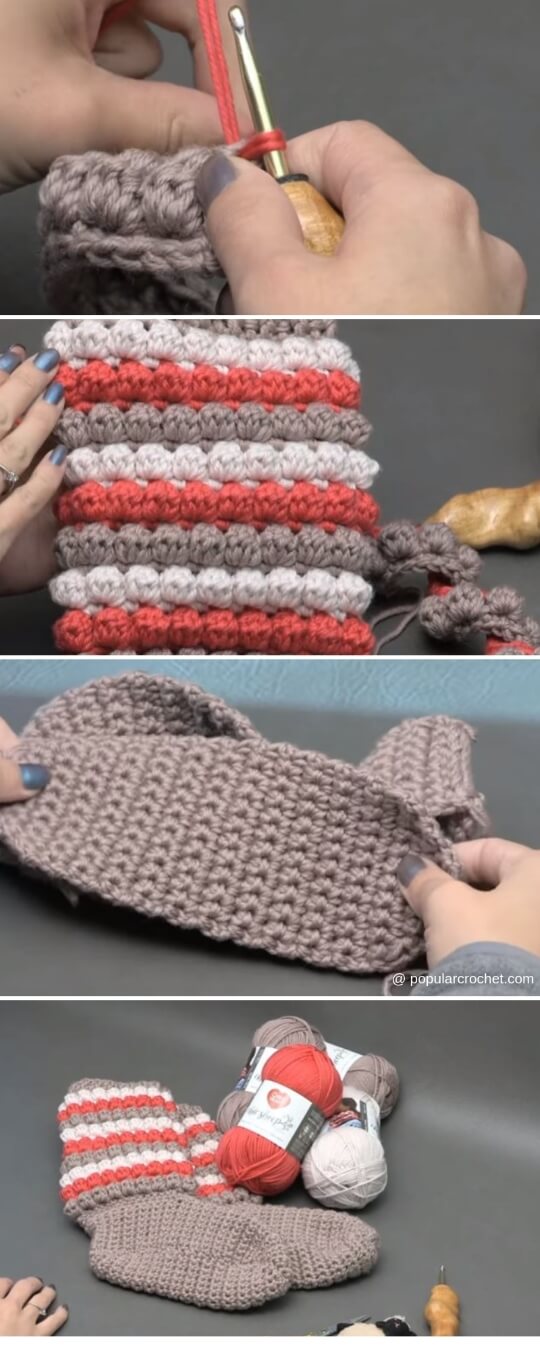 Do not forget to follow us on Pinterest and check out some other wonderful popular crochet patterns here in Popular Crochet!