Pokemon Ball Crochet
For those who are fans of Pokemon, this crochet pattern is for you! Check out this Pokemon Crochet free pattern below.
This project can be started anytime and it is easy to do. Start crocheting today and see the final results guaranteed! We strive to offer unique patterns and ideas that you can proceed to start on this project.
It is easy to follow this project. Check the free crochet instructions of this beautiful pattern below.
Material
4 ply worsted weight yarn
I used local brand named "eagle"
3.5mm. hook, I used 6/0 Japanese tulip hook.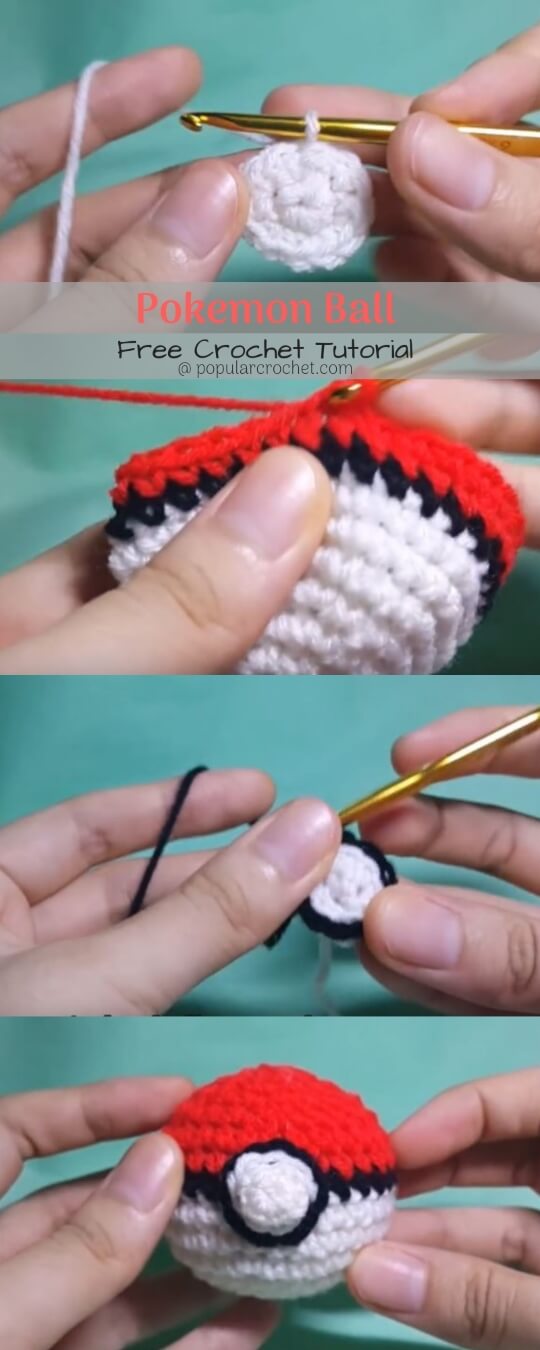 Do not forget to follow us on Pinterest and check out some other wonderful popular crochet patterns here in Popular Crochet!