Jasmine Crochet Stitch Mini Pouch
This is a very cute mini pouch crocheted in Jasmine Stitch. I would love to try this out myself as I have always been a bag/purse person (haha).
Personally, this stitch would be great for bags, purses as there are no gaps in between each stitch.
Share this wonderful tutorial with your friends and family.
And grab a hook and happy crocheting!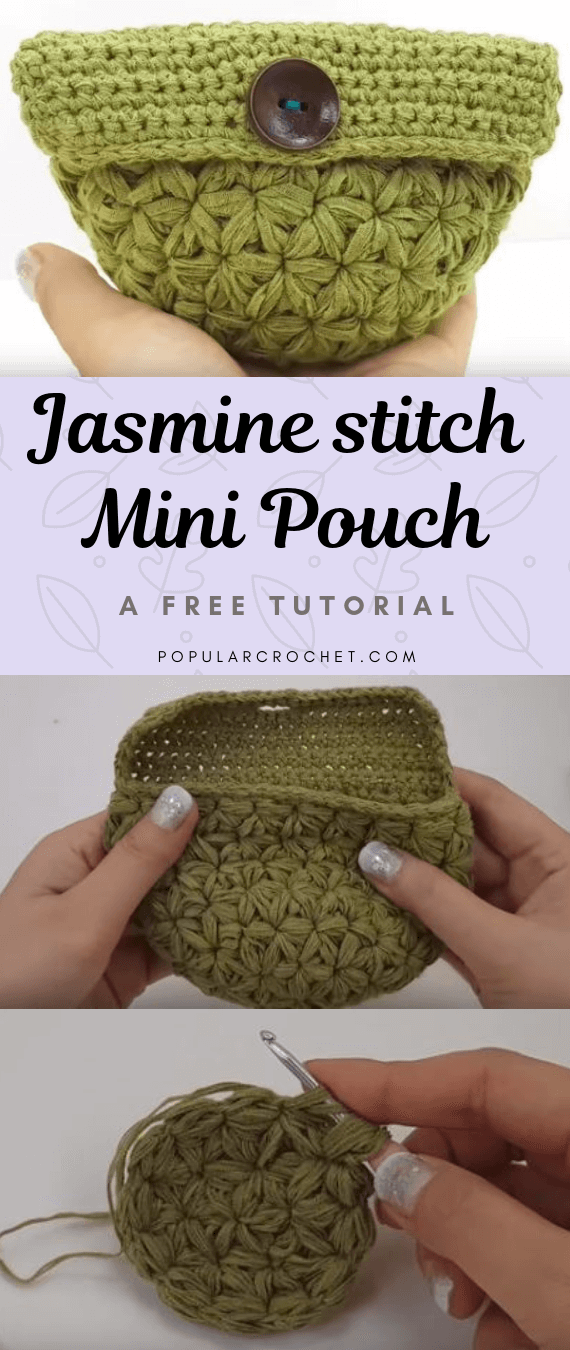 Do not forget to check some other wonderful popular crochet patterns here in Popular Crochet.