Hello there, I wonder if you have a favorite season? I love fall/autumn just because I get to admire the beautiful foliage throughout the country.
And that is why I love this shawl featured here.
The verigated yarn in autumn colors is so vibrant in color and perfect for this shawl. And the best thing about this project is this shawl is made in basic crochet stitches, creating a fan-like lacy pattern that is just so pretty.
This pattern uses a larger crochet hook that will make this project a quick one too.
As always, take a look at the tutorial here and I am sure you will be excited to crochet one for the coming autumn.
Hurry, grab a hook and happy crocheting.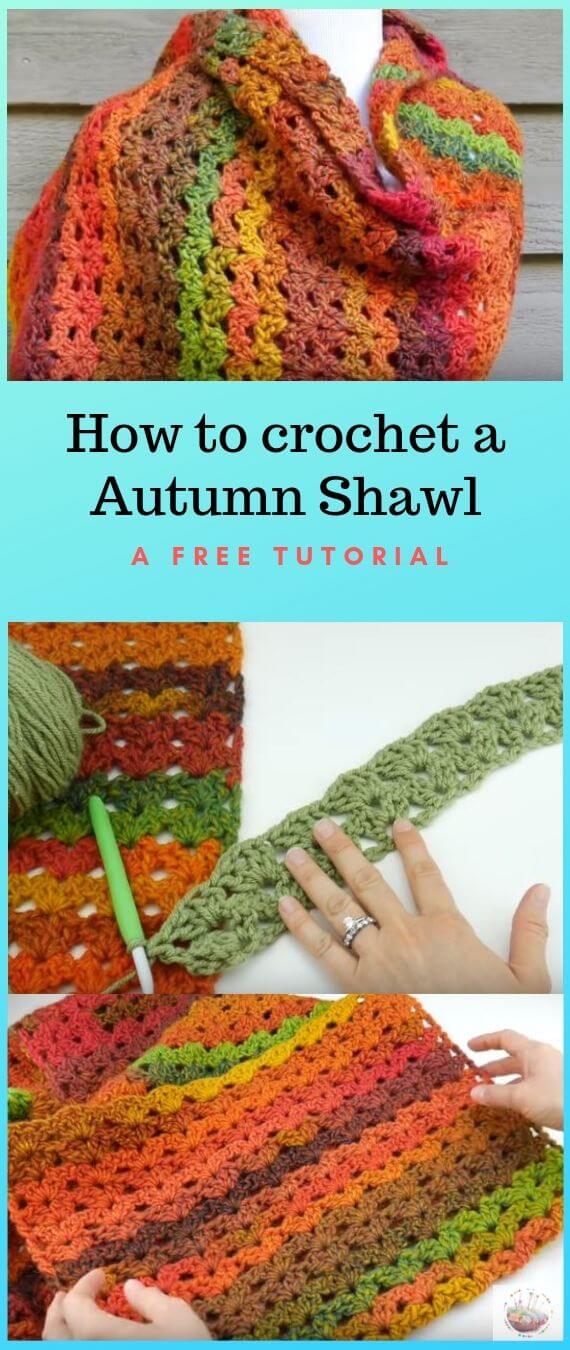 Do not forget to check some other wonderful popular crochet patterns here in Popular Crochet.