Cupcake Crochet keycover
Do you find yourself having a hard time searching for keys from your handbag? If you know what I am talking about, try using a cute keycover.
This is an adorable keycover in a cupcake design that will be great to crochet and a great solution for keeping keys at bay.
Check out this free crochet tutorial and share this with your friends and family.
Grab a hook and happy crocheting! 🙂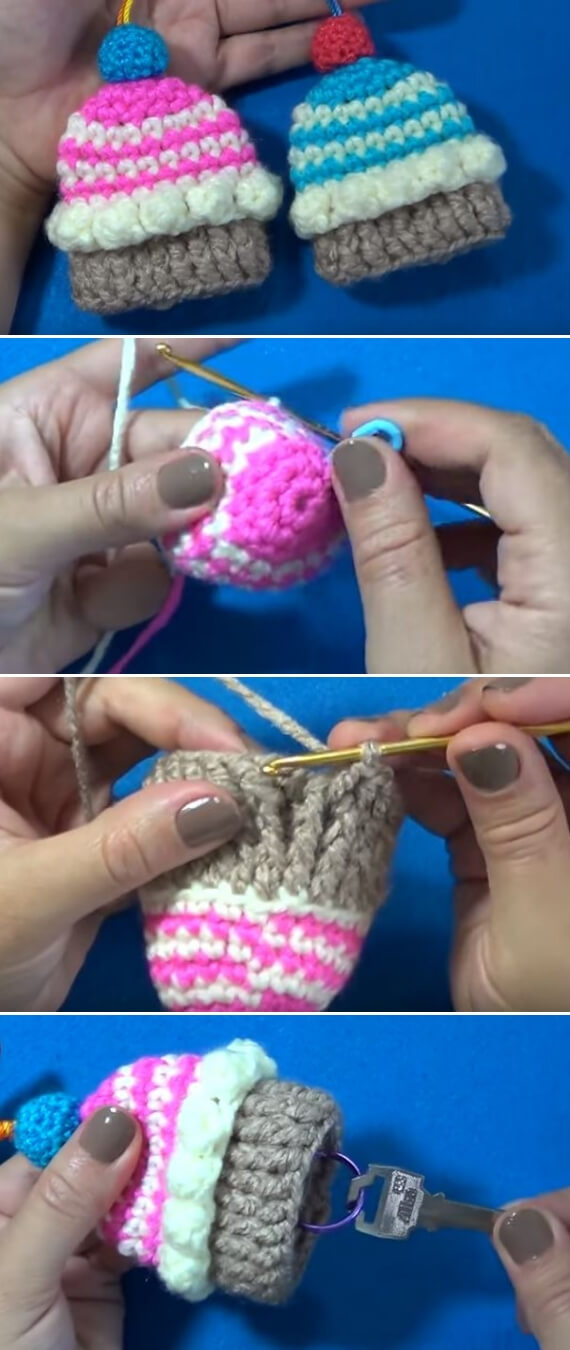 Do not forget to check some other wonderful popular crochet patterns here in Popular Crochet.