Hello crocheters! If you have been busy with work or school, but still want to crochet something cute and easy, take a look at today's tutorial.
Colorful slipper keychains galore! We can never have enough of keychains, right? They can be used in so many ways so let's make some.
This pattern is in multi color so use your favorite colors or just any yarn that you have!
Hurry, grab a hook and happy crocheting!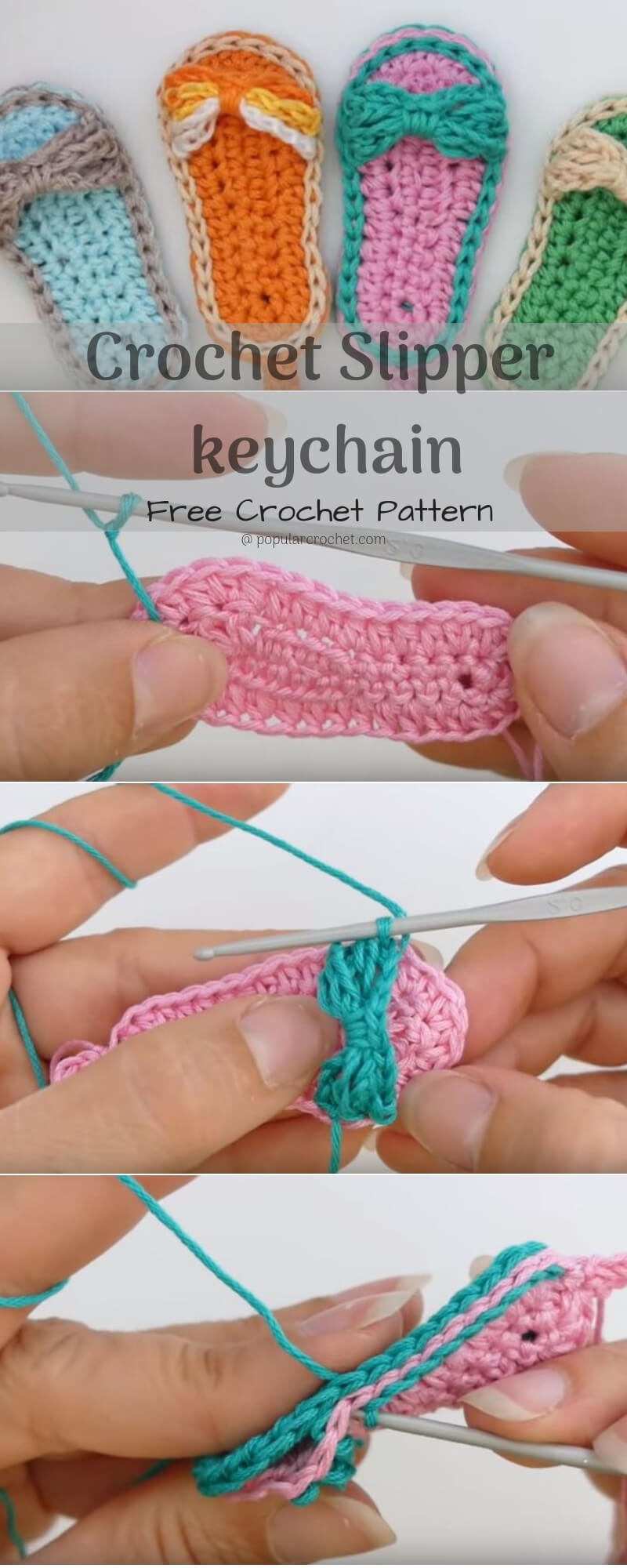 Do not forget to check some other wonderful popular crochet patterns here in Popular Crochet.