Crochet Clutch Bag
Handbags are some of my favorite things and I can never have enough of them.
This pretty clutch bag made with T-shirt yarn is something interesting to make. I am sure your friends will be curious if they see you carry one.
Check out this crochet tutorial and try this pattern using your favorite color yarn.
So grab a hook and happy crocheting!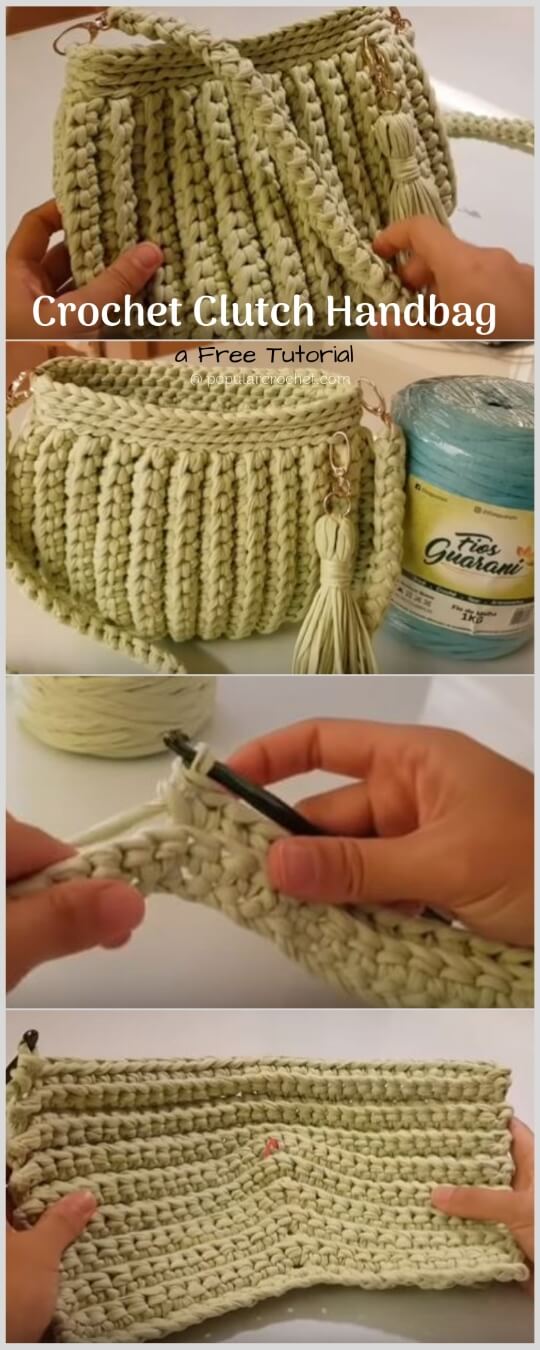 Do not forget to check some other wonderful popular crochet patterns here in Popular Crochet.