Crochet Christmas Ornament balls
Another Christmas ornament tutorial for you to crochet and start your Christmas decoration! I always get all excited looking at all these pretty ornaments and I hope I would get some time to whip up a couple too! Love the colors and the sweet ribbons used for this wonderful crochet pattern!
So hurry and get all started with your crochet club and crochet as many as you can in different colors!
I am sure it will brighten your home decorations and your trees everywhere around!
Have fun and happy crocheting.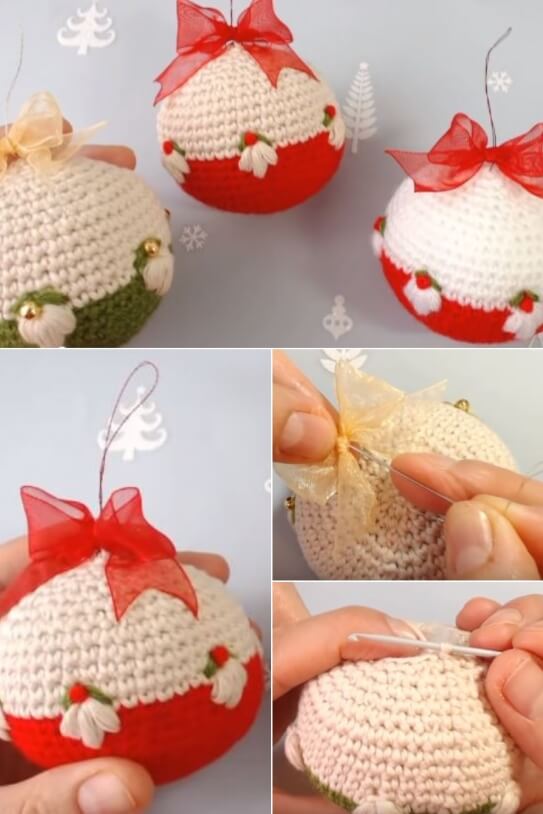 Do not forget to check some other wonderful popular crochet patterns here in Popular Crochet.