Crochet Baby Boots
Hi, how have you been this New Year! It's amazing that January is almost gone and we are approaching February. And hopefully, the weather will be kinder wherever you are!
Today, I am featuring another lovely baby boots tutorial from Luissita Torres. This is such a cute and adorable pair of boots for babies as the pattern is unique. Take a look at the tutorial and you will know what I mean.
It would definitely look good on those little feet! Grab a hook and happy crocheting!
Do share this wonderful crochet tutorial with your friends and family.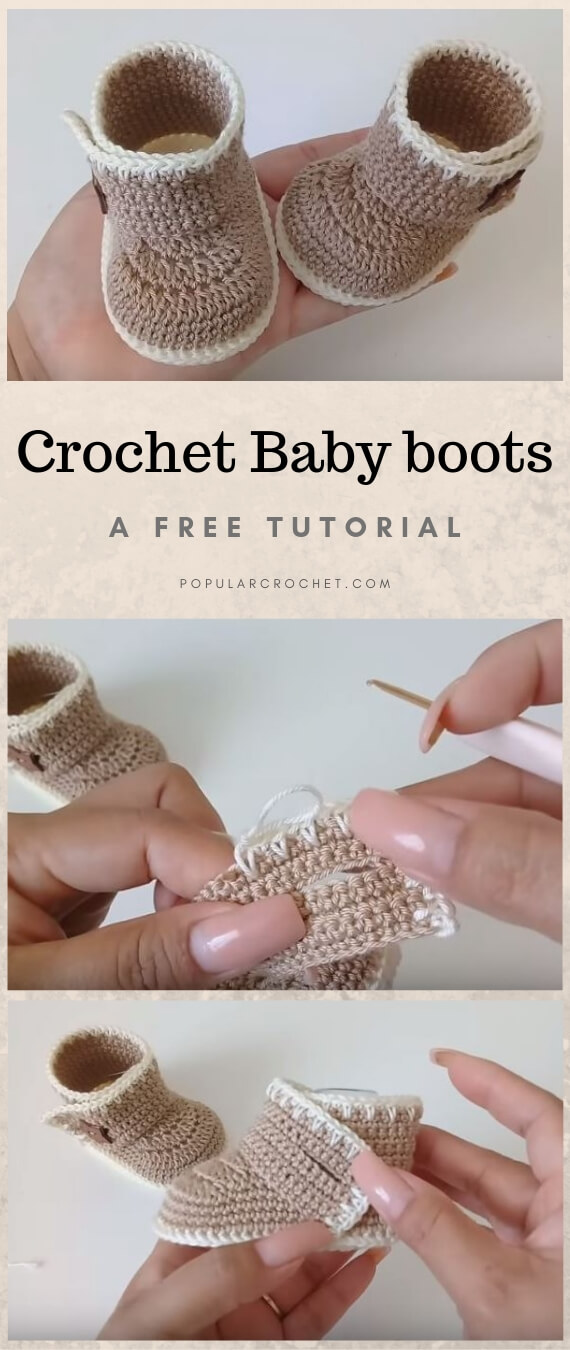 Do not forget to check some other wonderful popular crochet patterns here in Popular Crochet.